Stacie King has been happily married for thirty years. She is also blessed to have an incredibly sweet and caring son. Her son has followed her career path, and is thriving as a Social Media Manager in the insurance industry.
Stacie, her husband, and two dogs (a Beagle and a Chug) live in Monroe, GA. She and her husband Sam, are discovering the joys of being new grandparents! Her grandson joined the family in November 2023.
Stacie is very open about her life as a disabled woman, and she often tells her story about life as a self-proclaimed "Wobbly Girl" in her personal podcast called "This Wobbly Life." She also works tirelessly to raise awareness for people with disabilities, especially for others living with Charcot Marie Tooth disease.
One of her greatest passions is exploring the world through travel, and she seizes any opportunity to embark on new adventures. In her lifetime, she has traveled to one-third of the states in the US, Dominica, Aruba, the British Virgin Islands, Mexico, China, France, and Italy. Her bucket list of places to travel is quite long, and she hopes that no matter her physical limitations, she will get to all of them someday!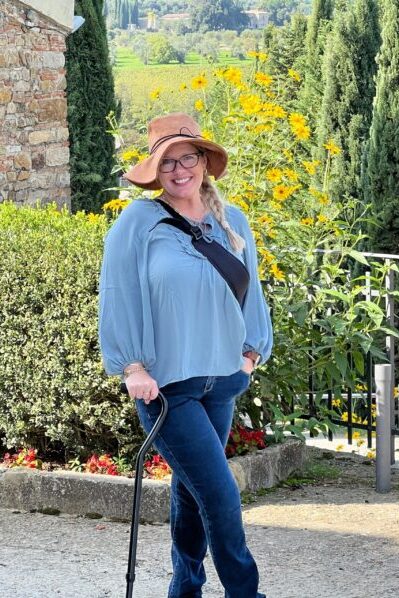 We're here to help you to tell your story.
Content Marketing, Video Marketing, Brand Storytelling, Podcasting, Design Services & more…
"We're your Outsourced Marketing Department"